We are pleased to announce that Julie from Bridport won our We Are One cushion raffle to celebrate a year in business.
She and her partner Nigel chose a Designers Guild Denim Blue Velvet with Abraham Moon grey wool.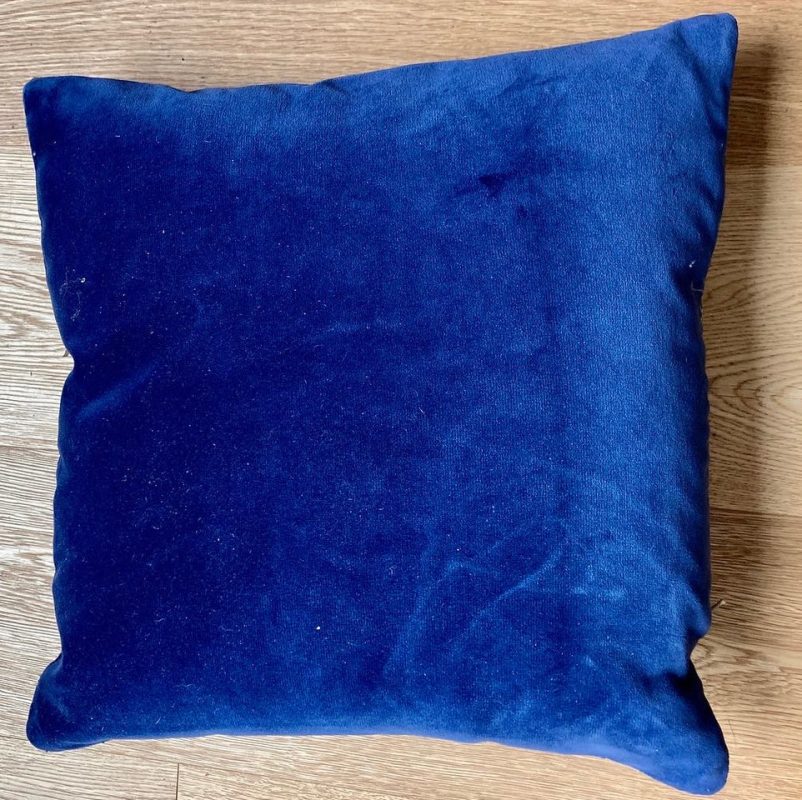 And below is Ralph in his lovely new home beside an inglenook fire and ready for Christmas! We love watching customers fall in love with a piece of furniture and know just where it will go. Its even better when they get it hope and know they were right!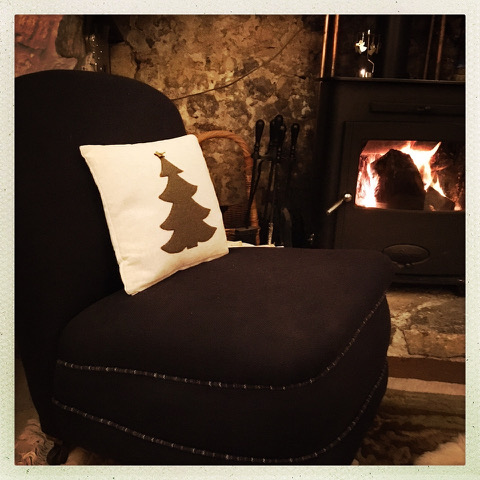 "Ralph is a very successful adoption" said his new owners.
So Merry Christmas Ralph and to you – thank you for making our first year a success and we hope to see you next year!
Have a happy and healthy New Year – Kind Wishes Karen & Carol